A 'Support me on Ko-fi' button for your content
Ko-fi allows you to make extra income from people who love your content. Create your own page and link to it from anywhere on the web. Anyone who clicks the link can make a small contrubition straight into your PayPal account, about the price of a coffee. It's totally free to use and no you don't have to use donations to buy coffee! All you need is a PayPal account. If you don't have a PayPal account, get one
here.
The Ko-fi Wordpress plugin lets wordpress users add a 'Support me on Ko-fi' or 'Buy me a Coffee' button to any widget area of their wordpress site.
Setup your Ko-fi page
Click here
to create a free Ko-fi page. Just enter your email address and name to get started.
Add your button to Wordpress
Step 1 - Download the plugin from Ko-fi.com
Login to Ko-fi, click 'Widgets' from your dashboard and scroll to the bottom of the page and download the Wordpress plugin zip file:
Step 2 - Install the plugin on your Wordpress site
Login to your wodpress site and click 'Plugins' then click 'Upload Plugin' in the top left of the screen and upload the .zip file. When it is installed successfully, activate the plugin.
 
Step 3 - Configure the default settings
Navigate to Settings > Ko-fi Settings
Update the default Ko-fi settings, these can be overwritten in your widget settings.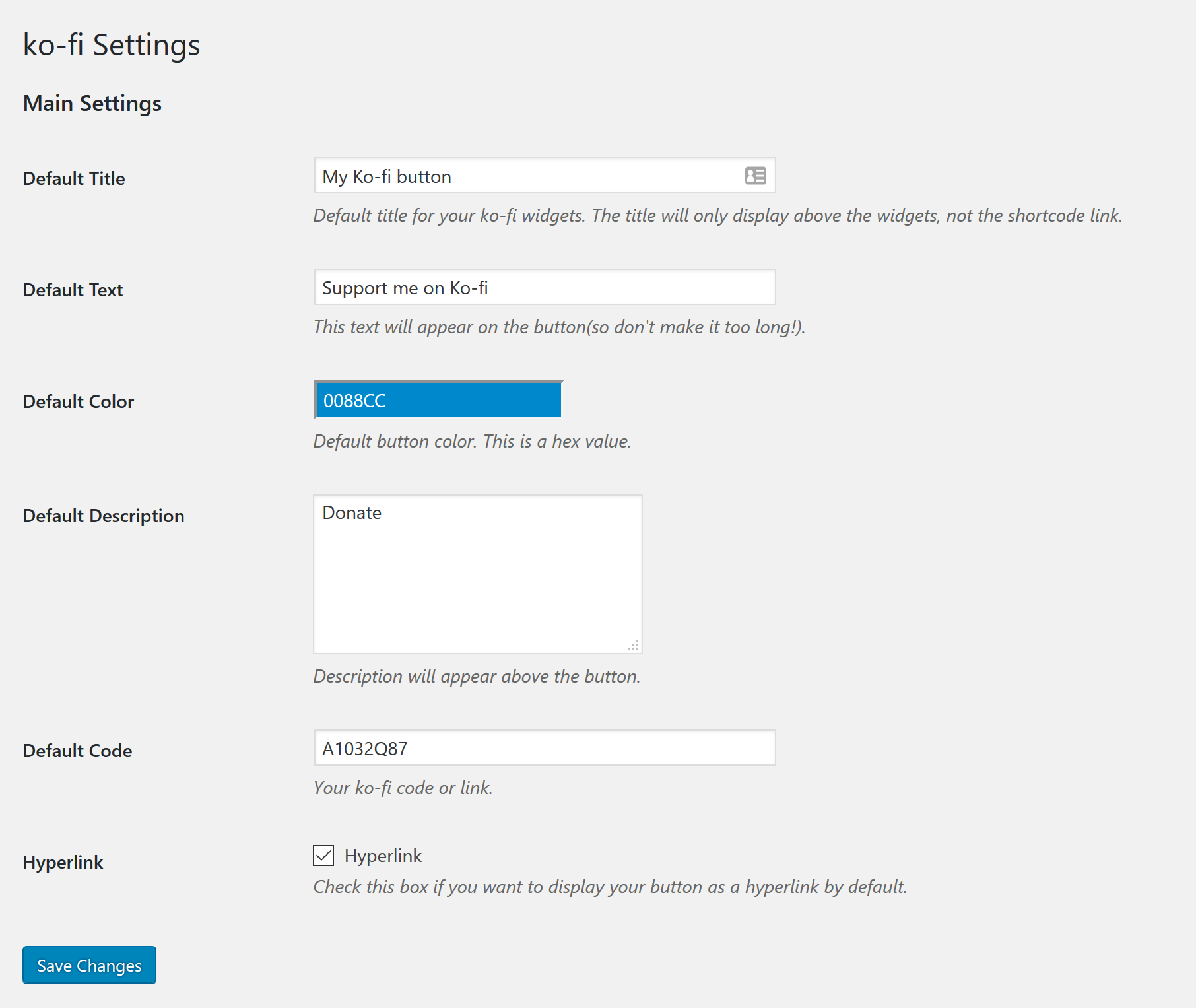 For 'Default Code' enter your Ko-fi page name. This can be found in your dashboard 'Page ID:' or the last part of your link after the Ko-fi.com/xxxxxxx
Step 4 - Add a Ko-fi widget
Navigate to Appearance > Widgets
Drag the 'Ko-fi Button' widget into any widget area or sidebar, update any settings and click save and you are done!